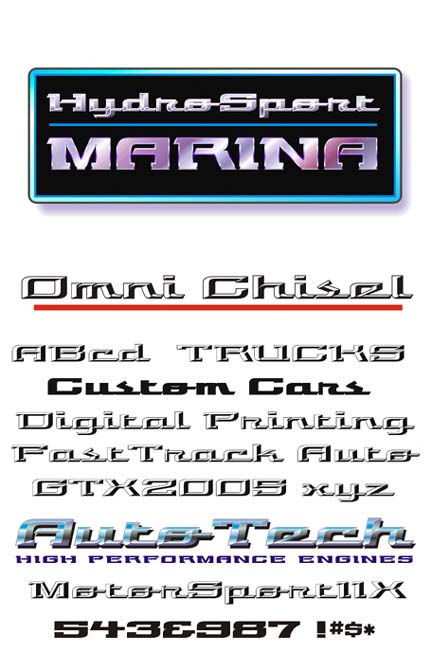 ---
Omni is a 3 font set. Base, Chisel and Combined version.
This font can be purchased separately for $19.95 or as part of the following font packages:
---
THERE ARE SOME KNOWN ISSUES WITH CHISEL FONTS AND SOME SIGN SOFTWARE. This is not just an issue with Signfont Chisels, but with all Multipart Fonts. Signmakers using Signlab or Cassmate/Inspire may have problems with multipart fonts matching up correctly. However, if you design in another program such as CorelDRAW or Illustrator, simply convert all fonts to curve before importing.