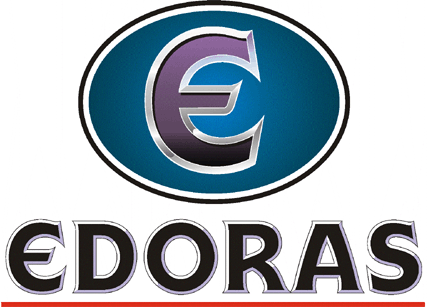 ---
THE EDORAS GROUP is One font with Five versions that will fit together to create beveled and chiseled effects for layered vinyl or wide format printed signs. It is an all uppercase font that includes numbers, punctuation and accented characters.

---

Edoras Regular....... is used as the base for both bevel and chisel fonts.

---

Edoras Bevel 1....... is the upper and left portion of the bevel font.

---

Edoras Bevel 2....... is the lower and right portion of the bevel font.

---

Edoras Face........ is the inside portion of the letter. It can be optional to separate the face color from the outline or base color.

---

Edoras Chisel........ is used along with Edoras Regular to create a chiseled letter effect. It does not work in conjunction with the bevel shapes.
The EDORAS 5 font set for $29.95 or as part of the following packages.

$16.66 with Any 6 Package
$13.99 with Any 10 Package
---

THERE ARE SOME KNOWN ISSUES WITH MULTI PART CHISEL FONTS AND SOME SIGN SOFTWARE. This is not just an issue with Signfont Chisels, but with all Multipart Fonts. Signmakers using Signlab or Cassmate/Inspire may have problems with multipart fonts matching up correctly. However, if you design in another program such as CorelDRAW or Illustrator, simply convert all fonts to curve before importing.